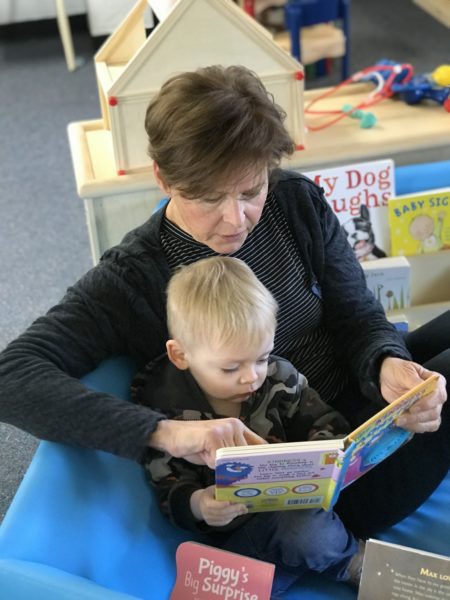 The Cheese Fairy Hosts Storybook Quilt Auction to Support Local Families
Baker Relief Nursery is now into their 2nd year of providing critical care services in their mission to provide support for rural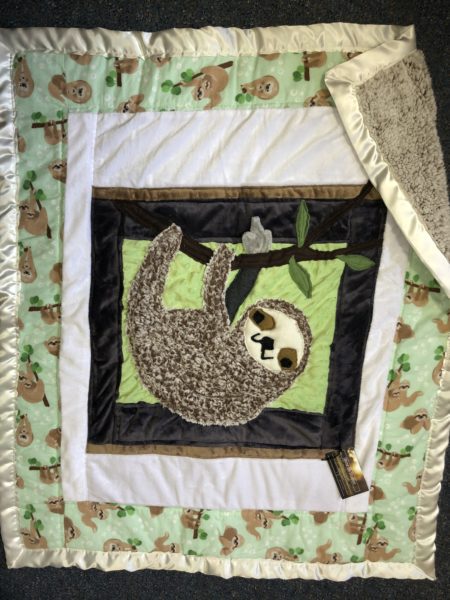 children and their families. Empowering parents by helping to enhance parenting skills while promoting parent-child relationships to create a healthy and nurturing home environment. 
"The Relief Nursery model provides comprehensive family services in safe and nurturing environments to young children whose families are enduring situations such as social isolation, children with special needs, mental or physical health challenges, or recovery from domestic violence or addiction, among others," said RaeAnn Butler, the Nursery's executive director. "Our entire model is based on strengthening these families in Baker County and North Powder, helping reduce the number and severity of significant stressors while building their little ones' social-emotional skills in our therapeutic classroom."
Continu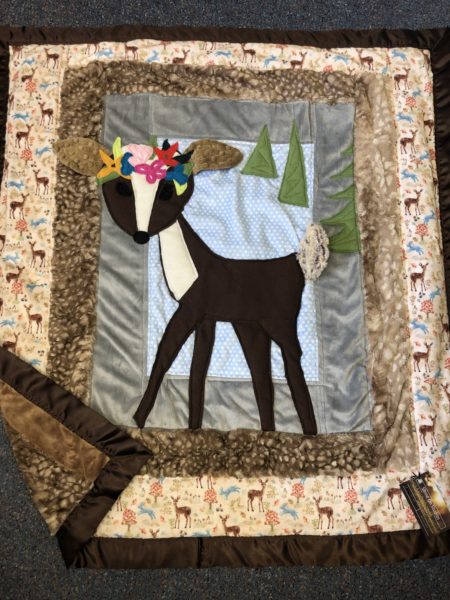 ed community support is key to the success of Baker Relief Nursery. The Cheese Fairy in downtown Baker City is one of the local businesses that is offering such support. Located at 1937 Main Street, The Cheese Fairy will host the first annual Storybook Quilts Auction that directly benefits the children and families served at Baker Relief Nursery. Quilts will be on display from September 1st through September 18th, but you do not need to be present to make your bid. The auction will be held online at https://brn.betterworld.org/auctions/storybook-quilts. Be sure to checkout Baker Relief Nursery's Facebook page and keep an eye out for Quilt Spotlights throughout the month of August and until the auction ends. 
The Cheese Fairy is not the only sponsor needing to be recognized in support to the Nursery's first fundraising event. Pat Brougham, the artist behind the Storybook Quilts, graciously donated all sixteen quilts to Baker Relief Nursery. Pat has been a volunteer in the therapeutic classroom throughout this year and has been a huge supporter of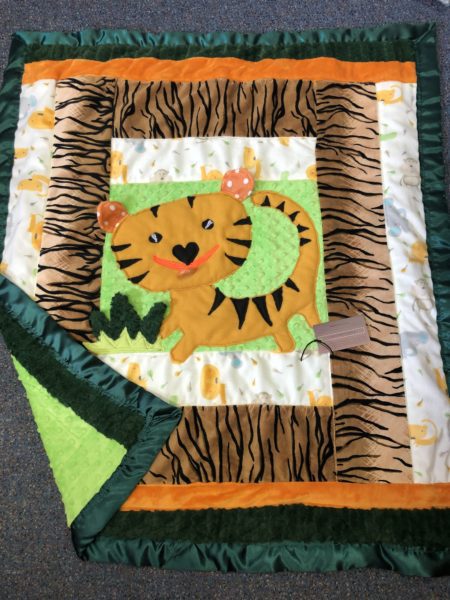 the Nursery. It's volunteers like Pat and businesses like The Cheese Fairy that really make a difference in helping children and families to be successful in our community.
For more information on how you can help, contact Baker Relief Nursery at (541) 239-5054 or info@bakerreliefnursery.org.
Get to know the artist, Pat Brougham:
"My mother, Wilma, was a beautiful seamstress who taught me how to sew, knit, crochet, and do needlework at a very young age. As a child, I was very creative and always had a project going. Because of Dad's job, we moved a lot, but I don't remember ever being bored or lonely. Mother read to us, told us stories, and she was always singing! If she didn't know the words she'd just make something up! As an adult, I realized what a lucky child I was to have her by my side for 68 years (she passed in 2019). In high school, I really discovered my passion for art and after graduation I spent 2 years in college working on my art degree. By then it was the early 1970s, so I did the hippy thing living off grid thing in Alaska and Oregon (once living in a teepee). In the early 1980s, I went back to school to finish my art degree at Eastern Oregon State College (now EOU). I especially loved ceramics and glassblowing, I was fortunate to have studied under Judd Koehn and Tom Diamond. Realizing that I needed a more steady income than craft shows, I got my teaching degree in 1984 and started at Head Start. In the early 1990s I started working in early childhood special education where I spent over 25 years as a consultant and preschool teacher in La Grande. In 2006 a long-time dream was realized when my husband Jim and I purchased 5 acres in the Baker Valley and built our current home. I started teaching at South Baker Elementary in the Learning Center and found that elementary aged students were just as much fun as the little ones! I retired in 2017 and now spend my days working the garden, hauling rocks and logs around, and collecting junk for my various art projects. I also have 4 adorable grandchildren that I try to spend lots of time with."